The Little Buddha
The notions of love, acceptance and joy are the theme in this playful and uplifting fantasy.
Author, Susan Dishell
Purchase Your Copy of the Little Buddha Book at These Fine Stores!
For a signed copy from author Susan Dishell, purchase The Little Buddha Book through this website.

Little Buddha Book
When Little Buddha arrives on a cloud, things begin to magically change in Crankychank town. In this playful fantasy, our delightful character inspires both children & adults alike as he infuses all with joy, acceptance, love & light.

Buddha's Banter Blog
When I am at my best & feeling inspired by my higher consciousness, I write through the eyes of my favorite character, The Little Buddha. The Little Buddha observes with compassion, encouraging love & acceptance in the Universe.

Author Susan Dishell
Fine Arts dealer Susan Dishell has had a lifelong passion for the written word. A prolific writer since childhood, Susan has created many vivid stories and imaginative tales. She hopes that you will share in her stories and enjoy the journey.
The Little Buddha Book Video Trailer
Pages From The Little Buddha Book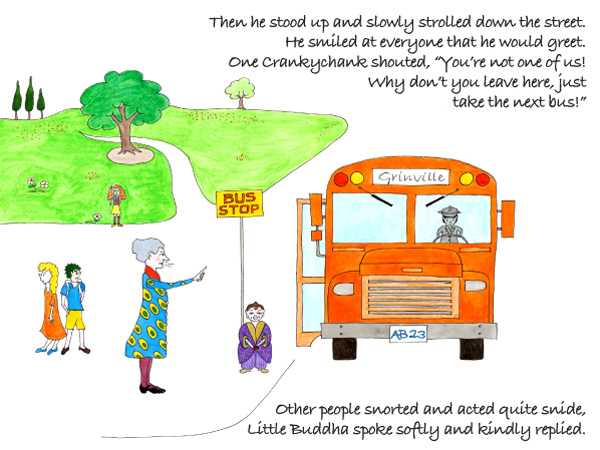 One Crankychank shouted, " You're not
one of us! Why don't you leave here,
just take the next bus!"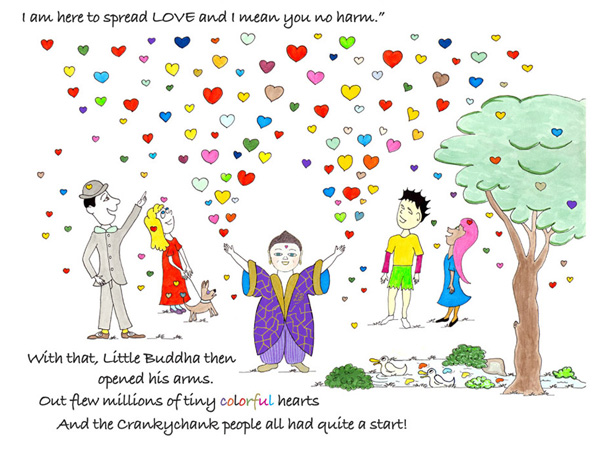 Out flew millions of tiny colorful
hearts and the Crankchank people
all had quite a start!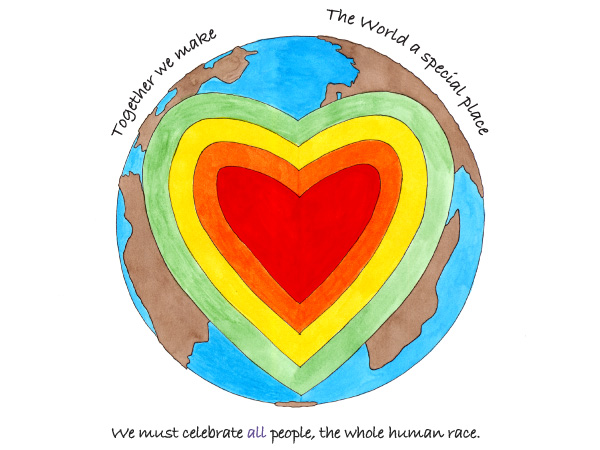 Together we make the world a
special place. We must celebrate All people,
the whole human race.
I LOVE "Little Buddha". A great Inspirational master-peace!
- Rawie Dee